Energy Sector: Utility Substation
Energy - Utility Substation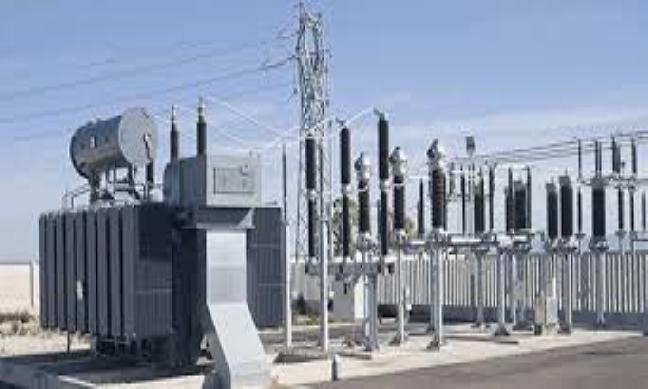 Substation Challenges
Asset Management
Utility Substation
Asset Management Challenges
Much of today's Substation Equipment (breakers, transformers, switches) owned by utilities was installed many years ago and may be reaching the end of its service life. Because of the risk of failures, this older equipment requires higher frequency maintenance and scheduled outages, which reduce system availability and reliability, decreasing the value of the delivered services. Although simply replacing the equipment may solve these problems, the associated cost is prohibitive.


Asset management continues to be a challenge as utility companies balance an aging infrastructure with new smart grid technology. Asset management is without a doubt one of the most difficult occupations in the utility industry. In order to remain competitive, maintenance work must be performed at minimum cost and with little interruption to service, all without neglecting safety and environmental concerns. This dilemma creates serious problems for those charged with the responsibility of maintaining utility assets.

The current state of the industry has challenged the traditional system of scheduled, or time-based, maintenance. This is the most expensive form of maintenance and it may not identify potential failures. Scheduled maintenance may identify the condition of the equipment at the time of assessment, but the estimation of remaining life is not necessarily addressed by current tests or practices. It is clear that the maintenance process must evolve with the industry.
Electric utilities have relied on SCADA systems for nearly 50 years to perform monitoring and control of their grid and power distribution functions.
With the increasing amount of distributed assets, maintaining these complex infrastructures is becoming cost prohibitive and error prone.
The number of assets to be monitored and connection points exceeds the scalability of the existing SCADA system. oIn some cases, SCADA systems cannot reach the field devices due to communication issues.
SCADA systems pose a huge barrier to real-time scientific monitoring of critical assets, given its current state of data availability and quality.
SCADA is built on 2G telemetry which makes it difficult to monitor plants and assets distributed across large and/or remote areas areas where fundamental telecommunications infrastructure is limited
Existing legacy systems were never built to support high fidelity data streams and analytics in real-time.
Security
Utility Substation
Security Management Solutions
Utility substations present many unique challenges, ranging from theft, vandalism and safety concerns to complying with increasingly enforced regulations related to Critical Infrastructure Protection programs.

While the threat of terrorist activity to disrupt the nation's power grid remains ever-present, other hazards such as theft and vandalism are more common and represent an immediate challenge. With the price of copper at an all-time high, and with a large amount of copper wiring present at electrical substations, it's no surprise that they have become an attractive target for thieves. When protecting these critical assets, a real-time awareness when an intrusion is taking place is critical to ensuring a timely response and preventing an incident from escalating.
Human intelligence and intervention remain a huge factor in interpreting real-time information, executing appropriate decisions, and actions. Electric Utilities rely heavily on subject matter expertise (SME) of seasoned operators and their ability to react and communicate immediately and effectively regarding real-time issues. These approaches are neither scalable nor proactive nor capital efficient.
The potential for attacks against Industrial Control Systems(ICS) present a significant risk.
These systems were typically designed more than a decade ago in an era when security was not a top concern for system designers.
As architects extended SCADA and ICS designs to include broader network connectivity, they attempted to add security functionality onto existing products to meet a changing threat environment.
Unfortunately, this "bolt-on" approach to security is rarely effective, making securing legacy SCADA systems and ICSs a real challenge.
Zotera Substation Solutions
Utility Substation
Asset Management Challenges
Our innovative solutions have been developed using IIoT best practices and our seamless integration of key technologies provide the information that enables mission-critical business decisions.
With the Zotera Insight Platform sensors, cameras and other embedded technologies feed valuable performance data in real time. The Zotera Radius Insight Platform uses advanced analytics capabilities made possible with machine learning identifying patterns found in immense amounts of collected utility data allowing utilities to conduct preventive and predictive maintenance before a problem occurs.
Our use of thermal cameras with video analytics provide substantial advantages, increasing the probability of intruder detection while greatly reducing the nuisance alarms that have plagued automated perimeter systems in the past. Thermal cameras can also create virtual barriers along open areas that surround a building or an asset to prevent insider theft where physical or man-made boundaries are unlikely to exist.
Predictive and Prescriptive analytics is acheived by installing Zotera Radius Gateways, and RTUs within a power distribution substation to: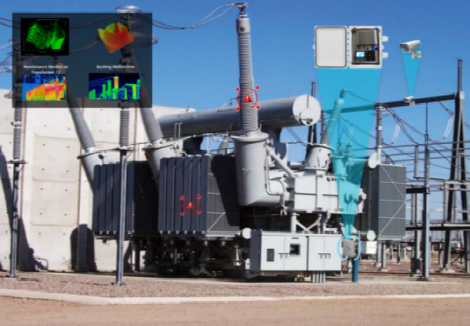 Enhance existing SCADA Substation Control Measurements for real-time analytics of:

Bus voltage control
Bus load balancing
Circulating current control
Overload control
Transformer fault protection
Bus fault protection

Enhance existing Substation Monitoring Measurements specific to

Status of switches
Circuit breakers
Transformers
Capacitors oVoltages oCurrents

Enhance Safety & Security functions by installing smart cameras to monitor and:

Detect and Deter unauthorized entry into the Substation
Detect debris accumulation (leaves, branches, paper, etc.) for fire prevention
Detect environmental conditions such as Rain, Snow, Dust and Sand